8:00PM
(Doors:

7:00PM

)
$25.00 - $44.00
Ages 21 and Up
This show is at Belly Up
143 S. Cedros Ave, Solana Beach, CA
Ticket Price: $25 advanced / $25 day of show / $44 reserved loft seating (available over the phone 858-481-8140 or in person at our box office) (seating chart / virtual venue tour)
Not on the e-mail list for venue presales? Sign up to be a Belly Up VIP and you will never miss a chance to grab tickets before they go on sale to the general public again!
There are no refunds or exchanges on tickets once purchased.
All times and supporting acts are subject to change.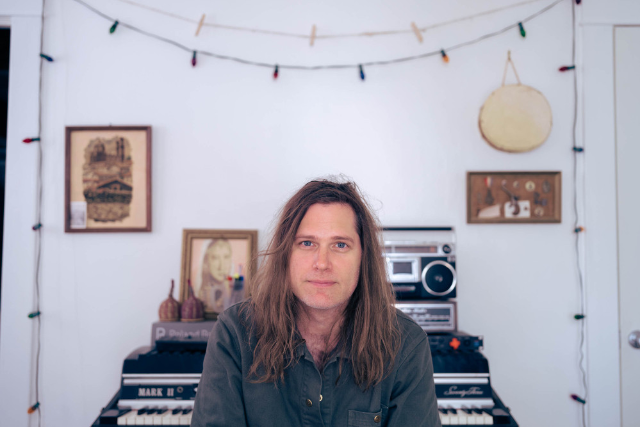 Fruit Bats
Eric D. Johnson rarely lingers at one location too long. "There's always been motion in my life between one place and another," says the Fruit Bats songwriter. As a kid growing up in the Midwest, Johnson's family moved around a lot, but it wasn't until he became a touring musician years later that motion became a central part of his identity. That transient lifestyle stoked an enduring reverence for the world he watched pass by through a van window. "It weighs heavily on me—the notion of place," Johnson says. "The places I've been and the places I want to go." A sense of place is a unifying theme he's revisited with Fruit Bats throughout its many lives. From the project's origins in the late '90s as a vehicle for Johnson's lo-fi tinkering to the more sonically ambitious work of recent years, Fruit Bats has often showcased love songs where people and locations meld into one. It's a loose song structure that navigates what he calls "the geography of the heart." "The songs exist in a world that you can sort of travel from one to another," says Johnson. "There are roads and rivers between these songs." Those pathways extend straight through the newest Fruit Bats album, aptly titled A River Running to Your Heart. Self-produced by Johnson—a first for Fruit Bats—with Jeremy Harris at Panoramic House just north of San Francisco, it's Fruit Bats' tenth full-length release. The album finds the project in the middle of a people-powered climb leading to the biggest shows, loudest accolades, and most enthusiastic new fans in Fruit Bats history! It's hard to pinpoint a single reason for this mid-career resurgence. But after two decades of making music, hard-earned emotional maturity has clearly seeped into Johnson's already inviting songs, resulting in a sound that's connected with audiences like no other previous version of the band. A River Running to Your Heart represents the fullest realization of Johnson's creative vision to date. It's a sonically diverse effort that largely explores the importance of what it means to be home, both physically and spiritually. And while that might seem like a peculiar focus for an artist who's constantly in motion, for Fruit Bats, home can take many forms—from the obvious to the obscure. Lead single "Rushin' River Valley" is a self-propelled love song written about Johnson's wife that clings to the borrowed imagery of the place where she grew up in northern California. Then, there's the gentle and unfussy acoustic ballad "We Used to Live Here," which looks back to a time of youthful promise and cheap rent. But the wistful "It All Comes Back" is perhaps the most stunning and surprising track on the album, Johnson's production skills on full display. Built upon intricate layers of synths, keyboards, and guitars, it's a pitch-perfect blend of tone and lyricism that taps into our shared apprehensions and hopes for a post-pandemic life. "We lost some time / But we can make it back / Let's take it easy on ourselves, okay?" sings a world-weary but ultimately reassuring Johnson in the song's opening lines. It's the kind of performance that makes you hope Fruit Bats stays in this one place, at least for a little while longer.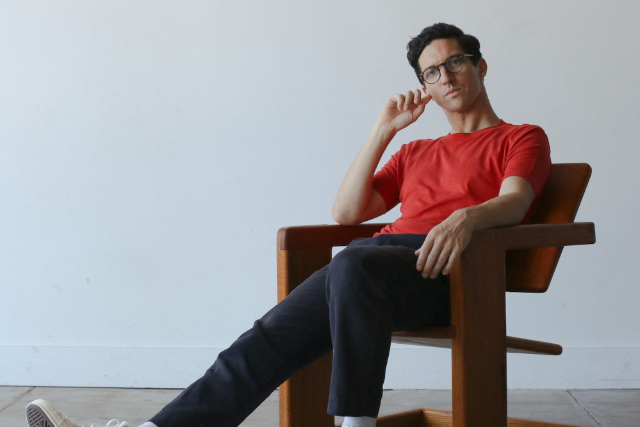 Dan Croll
Fools finds Dan Croll at a crossroads, documenting recent events with warmth
and wit to help him decide which direction to take. Five years since leaving his
beloved Liverpool for sun-soaked L.A., a move made on a whim, which
transformed his sound, Fools poses a fundamental question – is it finally time
to come home?
"What I love about song writing is that it lets your subconscious out," says
Dan. "You start a creative ball rolling and suddenly a sea of revelations arrive.
I didn't know that my time here might be up until I listened back to the lyrics.
Have I made up my mind yet? Maybe."
The sumptuous Fools, Dan's fourth album, follows 2020's Grand Plan, a
critical hit which captured his early experiences of life in L.A. and effortlessly
exchanged his synth-pop of the past for sepia-tinged folk rock with Laurel
Canyon leanings.
Fools jumps forward, through Covid to the end of an intense three year
relationship, the death of Dan's grandmother back in Britain and rare trips
home as restrictions lifted. Sonically it spreads its net wider -– country, disco
and woozy psychedelics join the Carole King and James Taylor nods on
Grand Plan.
Both albums were recorded largely live at the legendary Spacebomb Studios
in Richmond, Virginia with Matthew E. White (Natalie Prass, Flo Morrissey,
Slow Club) and his four-piece house band. This time, Dan co-produced,
tinkering with sounds late into the night to add his own stamp to the record.
'I'm not the type of guy to quit/But sometimes I'd like to' is Fools' fabulous first
line from opener Slip Away, a 70s-indebted soft rocker with swing. Dan's 'had
enough of Hollywood', already half-packing his bags and even contemplating
quitting music for a simpler 9 to 5.
"During Covid, because I couldn't tour Grand Plan, I got a side hustle editing
podcasts, my first proper job," says Dan. "The days were structured, the
money was great, I enjoyed being part of a team. It made me wonder if a
normal life was what I needed."
Over the next nine tracks his confidence soars, even as events conspire
against him. First comes the pandemic, trapping him in L.A., missing his
mates and feeling nostalgic on the funky shapeshifter Friend of Mine. Then
comes his first big break-up, retold with feel-good country-disco vibes on Talk
To You.
"I've long loved country music and lockdown really reignited my passion for it,"
says Dan. "In particular where country crosses into disco – some Dolly
Parton, Glenn Campbell's Rhinestone Cowboy. Trad country with a bounce
became a general reference for the album.
"Talk To You has country guitar chords and progressions, sped up to make
them bounce more. It's defiantly upbeat. I wanted a positive spin on what was
a wonderful relationship. The worst part was losing my best friend. We arrived
in L.A. at the same time and she became my lynchpin."

The sensual Sunshine, conversely, is Fools' most plaintive, if perhaps
prettiest song. Composed the day following his grandmother's funeral, which
Dan couldn't attend, it set the wheels in motion for a fourth album.
"During lockdown I rang my nan often because of course she was lonely,"
says Dan. "One day I saw a bright yellow card in a shop window that read
'Sending sunshine your way'. I bought it, wrote how much I missed her and
posted it, but she passed away before it reached her.
"I watched her funeral live streamed on a laptop in the middle of the night
because I honoured travel restrictions, which I half wish I hadn't. My
unopened card had been laid in the coffin with her, a departing gift between
us.
"In the morning, I went straight to my studio and wrote the whole song. I
couldn't not – I had so many emotions to get out. That's when I realised an
album had begun. As depressing as those times were, I realised I had to
document them. For me, songwriting is telling stories. These are strange tales
from a strange time I hope we never see again."
A death, a pandemic and a break-up could have made for a sombre sounding
album, but Dan took a different route, finding beauty where he could and
poking fun at his own foolishness.
"I felt like a fool for a lot of this album process," he admits. "Was I a fool to
move here in the first place? A fool to enter into a relationship here? A fool to
endure a pandemic in a country where a hospital stay might ruin me
financially?
"Both the title track and Second Guess are about someone I met on a wild
night out when I was back in Liverpool last Christmas. I fell head over heels
and had my heart broken. I was undoubtedly foolish to think that the first
person I met would be the one to lure me home."
Glorious retro rocker Piece of the Action captures the excitement of L.A.
opening up post lockdown and being able to see friends again, while Red and
the Green is a woozy country beauty about a trip to Lake Tahoe on
Independence Day last year, during which Dan took mushrooms for the first
time.
"I'd like to say that it was a deeply profound and hedonistic experience," he
laughs, "but it was just me coming up while playing Mario Party in the Airbnb
living room."
Fools ends on a high with both seemingly its silliest song before its most
profound one. The former, Stephen, is a gorgeous, groovy ode to Dan's
former therapist which opens with the genius couplet 'Stephen's got a ticket to
the show/Each week front row'.
"I saw Stephen once a week online throughout the pandemic," says Dan. "He
became my rock. Then therapists' licences changed in the States and he
could only see clients on the east coast. Weirdly I was probably more
heartbroken about losing Stephen than my ex. I just didn't see it coming!

"I wrote the song as therapy for myself, not expecting anyone to ever hear it,
but Matthew insisted it be on the album. Everyone loves Stephen. It is a fun
one."
Fools closes with its barest song, How Close We Came, a country kiss off to
his ex, a loving look back at his time in L.A. and an ode to a new start, set
largely to just electric guitar. As soon as Dan wrote it, he knew it had to be
Fools' first single.
"I'm so proud of that song, as I am of everything I've achieved here, foolish or
not," he says. "Usually a lead single has to be upbeat but this really starts the
story of Fools. Begin with the break-up and go from there.
"We played some shows recently and I was taken aback by how much people
connected with the song. It's about a strange journey and we've all been on
one of those these past few years."
So to answer Fools question, is Dan headed home?
"I think so. Maybe early next year, before the album comes out. Mind you, in
the summer I said I'd leave in September and I'm still here. I do love L.A., but
I also miss home. I'll plump for probably."
Ticket Price: $25 advanced / $25 day of show / $44 reserved loft seating (available over the phone 858-481-8140 or in person at our box office) (seating chart / virtual venue tour)
Not on the e-mail list for venue presales? Sign up to be a Belly Up VIP and you will never miss a chance to grab tickets before they go on sale to the general public again!
There are no refunds or exchanges on tickets once purchased.
All times and supporting acts are subject to change.