8:00PM
(Doors:

7:00PM

)
$18.00
Ages 21 and Up
This show is at Belly Up
143 S. Cedros Ave, Solana Beach, CA
ARTIST PRESALE 11/8/2023 @ 10:00 AM PST
PUBLIC ONSALE 11/11/2023 @ 10:00 AM PST
---------------------------------------------------------------
Genre: country
Ticket Price: $18 advanced / $20 day of show / $32 reserved loft seating (available over the phone 858-481-8140 or in person at our box office) (seating chart / virtual venue tour)

Not on the e-mail list for Venue Presales? Sign Up to be a Belly Up VIP and you will never miss a chance to grab tickets before they go on sale to the general public again!
There are No Refunds or Exchanges on tickets once purchased.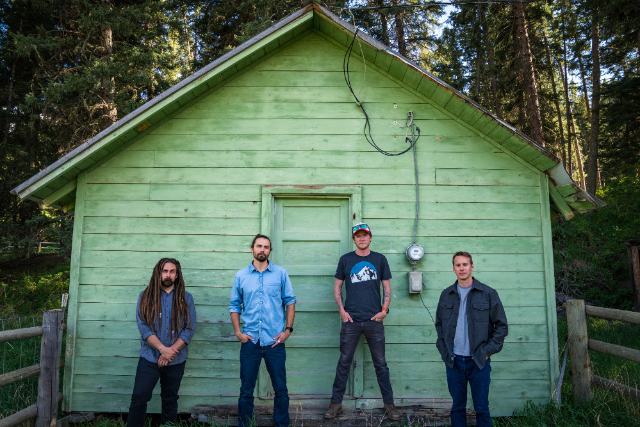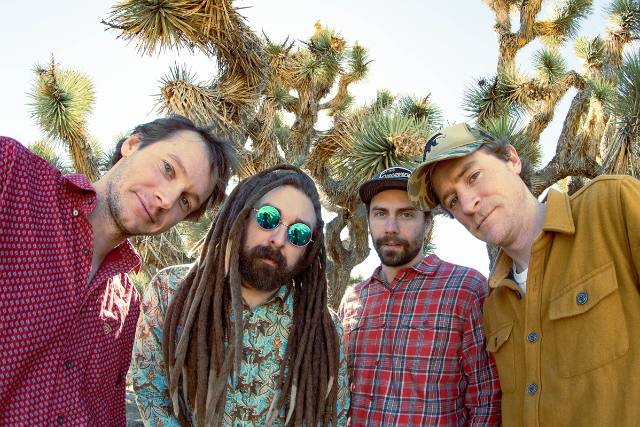 Kitchen Dwellers
Genre: Country
Among the many natural wonders in Montana, Wise River runs for about 30 miles through the Southwestern region of the state, cutting through the mountains and flowing into the Big Hole River. Beyond being a favorite spot for fly fishermen, it remains etched into the topography of the land itself. Two hours away in Bozeman, Kitchen Dwellers equally embody the spirit and soul of their home with a sonic palette as expansive as Montana's vistas. The quartet -- Shawn Swain [Mandolin], Torrin Daniels [banjo], Joe Funk [upright bass], and Max Davies [acoustic guitar] -- twist bluegrass, folk, and rock through a kaleidoscope of homegrown stories, rich mythology, American west wanderlust, and psychedelic hues. After amassing 5 million-plus streams, selling out shows, and receiving acclaim from Huffington Post, Relix, American Songwriter, and more, the group brings audiences back to Big Sky Country on their third full-length album, Wise River, working with Cory Wong of Vulfpeck as producer.

"Since we weren't on the road due to COVID-19, the music we wrote was different," Max reveals. "It was more introspective. There were a lot of ties to Montana."

"For the first time, we were all home for 365 days in a row, which hasn't happened in ten years," adds Shawn. "We were thinking of the quieter lifestyle encapsulated in the area. That comes through."

"In the past, our songs would touch on the physical aspects of the state or reference its history and nature," says Torrin. "These songs are more introspective, because they come from the perspective of actually being in one place. The vibe is a little more serious -- given the weirdness of the past year and the shit everyone has been dealing with. Our little corner of the world has always delt with hard winters, but the whole world felt it in 2020."

At the same time, their music continues to resound beyond that little corner. They've captivated audiences at hallowed venues such as Red Rocks Amphitheatre and performed alongside everyone from Railroad Earth and Twiddle to The Infamous String Dusters in addition to playing festivals such as Northwest String Summit, WinterWonderGrass, and more. They've released two critically acclaimed albums -- Ghost In The Bottle [2017] and Muir Maid [2019] -- and a live record, Live from the Wilma [2021]. They broke up 2020 with an EP of Pink Floyd covers entitled Reheated, Vol. 2. It was heralded by a two-night livestream concert, Live From The Cabin, beamed out to audiences from the Bridger Mountains. Additionally, they appeared at the Live From Out There virtual festival and even took over a drive-in movie theater for an in-person gig in between regular writing sessions together throughout the year.

In order to bring the new tunes to life, they recruited Cory behind the board as producer. Holing up at Creation Studios in Minneapolis, they recorded Wise River in just four days.

"Cory brought a little more orchestration," Shawn reveals. "He helped us really think differently and evolve the sound as a band."

On the single and title track "Wise River," banjo brushes up against acoustic guitar as visuals of a "lonely river town where the barfly knows you best," "the ghosts of miners," and a place "where the snow can fall like cannonballs and lonesome wind blows bitter."

"The town of Wise River is basically a forgotten spot on the map," Shawn says. "It used to be a thriving place with many prosperous mines, but now it's practically dried up. There's a hell of a lot of melancholy. In our mind, it symbolizes the overall feeling of being in slowed-down Montana life."

Meanwhile, "Stand At Ease" gallops along on nimbly strummed banjo and bright piano towards a chanting chorus, "I can't stand to see what you've done to be free."

"That one is based on the mental health issues in the music industry coming to light over the past couple of years," Joe reveals. "It's about losing a lot of our friends and idols."

"Paradise Valley" surveys the landscape as the lyrics visit the remnants of underground bunkers once occupied by a doomsday cult in the north. The finale "Their Names Are The Trees" recants another true story of tragedy in the wilderness.

"A good friend of ours is a wildland firefighter," Shawn goes on. "He was stationed out in Oregon on the Beachie Creek Fire, which destroyed maybe three towns and killed several people. One night, they were 15 miles back from the fire line. They wondered where the fire had moved in the wind, but it overtook their camp, the entire town they were stationed in, and wiped it out. Several people didn't make it."

In the end, Kitchen Dwellers share timeless American stories from the heart of one of its greatest treasures.

"When you listen to Wise River, I hope you hear some of the original qualities that made us who we are, but you also recognize aspects that are new and adventurous," Max leaves off. "If you go to a studio with a whole new batch of songs, it should never be the same as the last time. I hope you hear what it sounds like when the four of us are at home and have the space to create something together. This album is really how we sound as a band."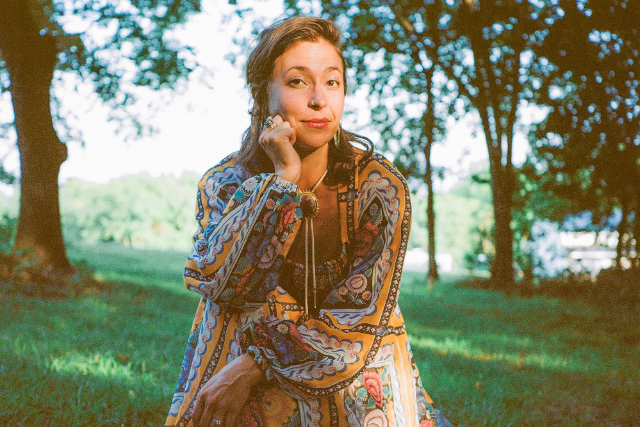 Lindsay Lou
Genre: Folk
Lindsay Lou has been making soulful, poignant music for the last decade. An undeniable powerhouse, Lou's remarkable gifts as a singer, songwriter, musician and performer demand the listener's attention. Her singing floats over the masterful playing and deep groove of her band with both a fierce intensity and a tender intimacy.
Born the daughter of a coal miner and the granddaughter of a Rainbow Gathering healer, Lindsay Lou grew up with room in her heart for both blue collar grit and mystical mind expansion. She describes her family as a group of close knit creatives, their lives influenced heavily by her maternal grandmother's radical ideals and zest for life. Surrounded by the Great Lakes and her musical family, she naturally rooted herself in the Michigan music community.
Raised with this sense of community, Lou recalls always being surrounded by music. So when the time came for her to join a band, for Lou, it felt like finding a home away from home. Her career, like her life, has been full of great moments of kismet. Growing up, Lou built her repertoire by practicing her vocals, and she picked up the guitar so she could play with her Uncle Stuckey. The skills she honed during the days of learning to sing and play with her family led to a wide variety of musical opportunities, singing in choir in high school, attending an elite summer program at Interlochen on scholarship, and winning awards for her talents. It wasn't before long that Lou began to tour the world with a band of her own, The Flatbellys, and later The Sweet Water Warblers. The siren songbird and her band flew down South to take their place among friends in Nashville, TN.
The move prompted Lindsay Lou's fourth album, Southland (released April 2018), which is a transformative and heart-wrenching ten-song stunner. Lou's voice—and its unique ability to create an expansive, almost physically tangible soundscape—carries each song on Southland forward. Produced by Sam Kassirer (Josh Ritter, Lake Street Dive, Elephant Revival), Southland expanded on her 2015 crossover album, Ionia, which had staked her unique sound apart from the more bluegrass stylings of her earlier releases.
Today, touring nationally and internationally year round, Lindsay Lou and her band continue to collect a mass of friends and fans along the way. Notable U.S. festival plays include Telluride Bluegrass festival, Merlefest, Stagecoach, Redwing, ROMP, GreyFox, and a slew of others. Abroad, they have appeared at Scotland's Shetland Island Folk Fest and the Celtic Connections tour, Australia's National Folk Festival, and others. Of the live show, fRoots Magazine reviewed "...(Lindsay Lou is) the most affectingly expressive singer since Amy Winehouse, backed by the new Punch Brothers." The Boot, who featured Lindsay Lou Band as a "Can't Miss Act" at AmericanaFest 2018, says "...Lou brings introspection and masterful vocal work to her live show."
A trailblazer in the music community, Lou's recent set of singles, The Suite Sweets, make it clear that she can't be pigeon-holed into any prefabricated formula. Lindsay Lou continues to push boundaries with a sincerity and grace that will disarm even your republican grandma.
ARTIST PRESALE 11/8/2023 @ 10:00 AM PST
PUBLIC ONSALE 11/11/2023 @ 10:00 AM PST
---------------------------------------------------------------
Genre: country
Ticket Price: $18 advanced / $20 day of show / $32 reserved loft seating (available over the phone 858-481-8140 or in person at our box office) (seating chart / virtual venue tour)

Not on the e-mail list for Venue Presales? Sign Up to be a Belly Up VIP and you will never miss a chance to grab tickets before they go on sale to the general public again!
There are No Refunds or Exchanges on tickets once purchased.